Career Center
The cost to post an open position is $100 per position, there is an option to submit multiple positions when completing the form below. Each position will be posted on the NCANA website and in the NCANA app for 30 days, and no position will be posted until payment is received.  We also advertise the NCANA career center on all NCANA social media platforms.  if you have any questions please email [email protected]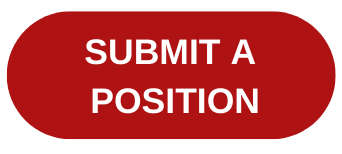 (posted 5.25.2023) 
Spartanburg Regional Healthcare System located in Spartanburg, S.C. is seeking to hire full-time CRNAs to join our collegial team of providers. The CRNAs are credentialed to work at Spartanburg Medical Center (SMC) – Church Street (Level I Trauma Center), Spartanburg Medical Center – Mary Black Campus, Cherokee Medical Center and Pelham Medical Center. New graduates are encouraged to apply.

THE AREA:
Upstate South Carolina is an affordable, culturally diverse, family-friendly community with highly rated schools, an international airport and vibrant downtown areas. Conveniently located between the Blue Ridge Mountains and the Atlantic Ocean, recreational opportunities are endless. Come find out why so many want to live here in the Upstate!

HIGHLIGHTS:
Anesthesia care team will be comprised of 30 anesthesiologists and 90 CRNAs (once fully staffed) covering OR, Endo, Cath Lab, L&D, MRI and IR

Diverse case mix throughout all campuses from 22 OR Level I Trauma Center to four OR community hospital

No transplant or burns and limited peds

17,500 cases annually at SMC Level I Trauma Center

8, 10, 12 and 24-hour shifts

Opportunity to pick up additional shifts

Participation in call team optional; provides for excellent work/life balance

Six-week mentorship/orientation

Opportunity to 'earn while you learn'

Paid malpractice insurance (including tail coverage)

EPIC EMR system

PSLF-approved institution

Compensation package including $3,500 CME allowance, $20,000 sign-on bonus, health insurance from day one and relocation assistance

 
Spartanburg Regional Healthcare System provides comprehensive care, from birth to hospice, in Upstate South Carolina and Western North Carolina. As a partner of the community for more than a century, we have earned a reputation for technological excellence. With physicians actively involved in system leadership, Spartanburg Regional values its culturally diverse medical staff and the critical role providers play in the health of our community. 
Consistently ranked one of the best places to live in South Carolina Spartanburg, S.C. is an international community with a vibrant and emerging downtown. Home to award-winning restaurants, multiple educational institutions, a thriving arts community, live music venues and an abundance of outdoor recreation offerings. "Hub City" is nestled in the foothills of the Blue Ridge Mountains less than an hour from Asheville, N.C. and three hours from South Carolina's coastline. 
Services

Behavioral Health

Breast Health

Cancer

Clinical Trials

Community Education

Emergency

Heart

Hospice

Imaging

Maternity

Palliative Care

Pharmacies

Rehabilitation

Senior Health

Spine

Sports Medicine

Surgery

Telehealth

Trauma

Weight Loss

 
Visit OneSpartanburginc.com for more information and to see why Spartanburg is ranked:
1st in economic growth

2nd in job markets in the U.S.

4th best place to live in S.C.

 
Kristin Baker, Senior Physician Recruiter
864-560-6331
[email protected] 
Taylor Brady, Physician Recruiter
864-560-6171
[email protected]
---
(posted 5.15.2023)
Mission Health in Asheville, North Carolina is seeking full-time, part-time and PRN certified registered nurse anesthetists to join our growing team.
Qualified Candidates: 
Graduate of nurse anesthetist program accredited by the Council on Accreditation of Nurse Anesthesia Education and possesses a graduate degree

RN anesthetist, CPR, ACLS certification

PALS certification a plus

Please note that this position does not offer visa support
Incentive/Benefits Package: 
This is an employed position with HCA Healthcare

Tiered sign-on/commencement bonus up to 45k

Relocation up to 10k

Benefit offerings for you and your loved ones: health, dental, vision & pharmacy

401k and stock options
About Mission Hospital:
Mission Hospital is licensed for 815 beds and is the region's only Level II Trauma Center (soon to be Level I), Comprehensive Stroke Center, Level III Epilepsy Center, Level III NICU, and includes the only children's hospital in western North Carolina.

Recognized by Healthgrades as This hospital for America's 50 Best Hospitals Award™ in 2021.

Awarded an 'A' in the spring 2022 Leapfrog Hospital Safety Grade.

Magnet® designated hospital for nursing excellence.
Whether you enjoy outdoor adventures, arts and culture, live music, shopping or fine cuisine, Asheville offers something for everyone! With over 200 waterfalls and four navigable rivers, hiking trails for all skill levels, fantastic terrain for both road and mountain bikes, it is no surprise that Asheville is consistently rated one of the top US places to live. Asheville is known not only for its dynamic food scene and microbreweries but also for ethnic and exotic dining at the area's 250-plus independent restaurants. Asheville offers over 20 city and county public schools, a variety of faith-based schools with challenging curriculums as well as a number of private schools, including some of the best boarding schools in the US. Residents also enjoy easy access to air travel nearby in Asheville, Charlotte, NC and Greenville, SC.

For more information and/or to submit your CV: [email protected]. Call or text to 937-545-1462
Apply Here